Diamond Ring Match Booked. Scorpio Sky Gets An AEW Championship Match Next Week On Dynamite!
Posted by: grrrtygirl Nov 21, 2019 | 290 views | 0 comments
AEW Draft, Dodge and Dirt. Injury and Rumor Report 11/21/2019
Diamond Ring Match
MJF vs Adam Page for the AEW Diamond Ring next Wednesday. They were the last 2 left standing in the 12 Man Elimination Match Nov. 20th.
DropTheBelt will be adding a Diamond Ring Stipulation. We are waiting to see if it is a one time match or if it will be defended like a Title Belt.
AEW World Championship Match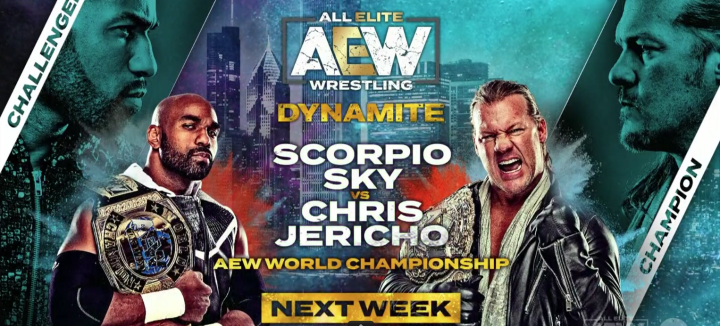 Chris Jericho vs Scorpio Sky for the AEW World Championship Match next Wednesday.
PAC vs Kenny Omega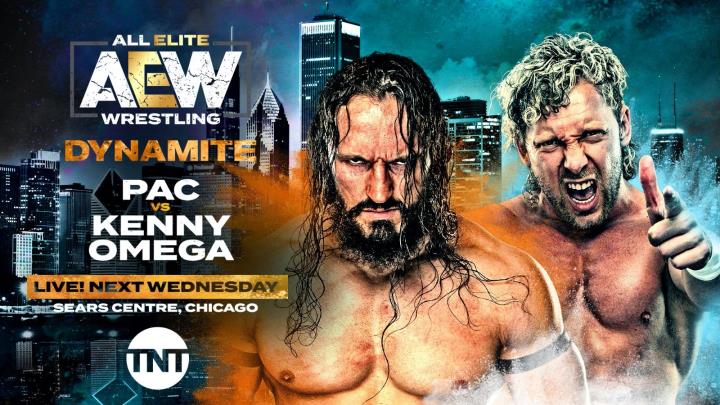 PAC vs Kenny Omega next Wednesday on AEW Dynamite.
Added to the AEW Roster:
---
DIRT
Rumor is that Cody Rhodes has filed trademarks for his Dad's name Dusty Rhodes and The Match Beyond.
Rumor is that Double or Nothing 2 will be held in Las Vegas over Memorial Day Weekend.
---
DETAILS
Bash At The Beach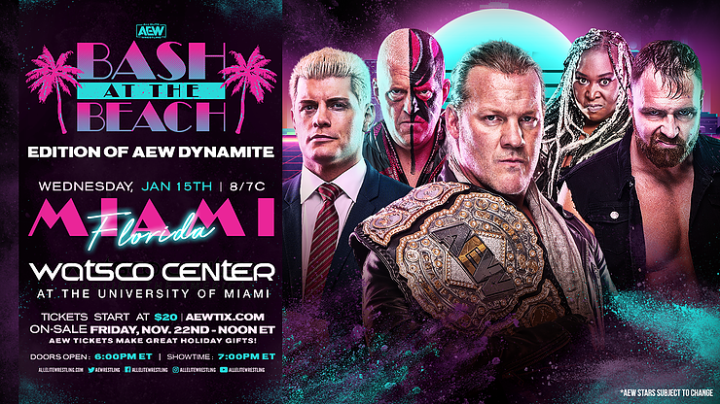 AEW Bash At The Beach is a nine day celebration featuring 2 Dynamite Shows, Chris Jericho's Rock 'N' Wrestling Rager plus tons of other entertainment. Check out all the details here.
---
New to DropTheBelt Fantasy Wrestling? Let us introduce ourselves! Want to play DropTheBelt Fantasy Wrestling? Join Now!
Thank you for reading. Like us on Facebook and Follow us on Twitter to get all the exciting DropTheBelt News.
Check out the latest Fantasy Wrestling News.
Check out WWE Merchandise on Amazon and the DropTheBelt Store.