First Ever AEW Tag Team Champions. AEW Season 2 Dates.
Posted by: grrrtygirl Oct 30, 2019 | 303 views | 0 comments
AEW Draft, Dodge and Dirt. Injury and Rumor Report 10/30/2019
AEW Tag Team Champions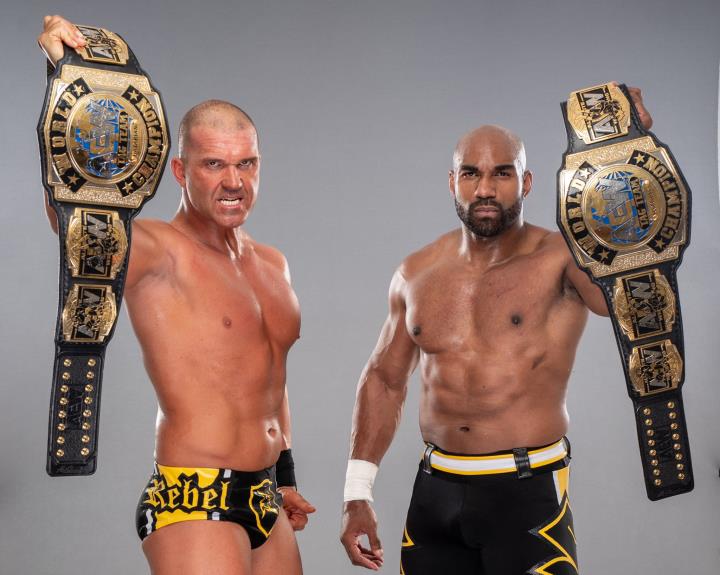 SCU are the 1st AEW Tag Team Champions.
Full Gear

AEW announced on Wednesday that Full Gear will be the last PPV this year.
Added to the DropTheBelt AEW Roster
Shanna
QT Marshall
Anthony Ogogo
AEW Season 2
AEW Season 1 will end on December 11, 2019. AEW Season 2 will start on January 1, 2020 and tentative end date April 1, 2020.
DETAILS
Anthony Ogogo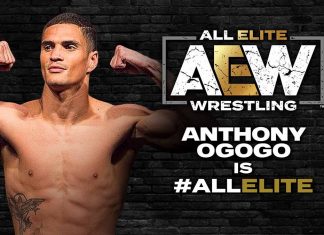 AEW has signed Anthony Ogogo a former Olympic Boxer. No word on when he will be ready to wrestle.
---
New to DropTheBelt Fantasy Wrestling? Let us introduce ourselves! Want to play DropTheBelt Fantasy Wrestling? Join Now!
Thank you for reading. Like us on Facebook and Follow us on Twitter to get all the exciting DropTheBelt News.
Check out the latest Fantasy Wrestling News.
Check out WWE Merchandise on Amazon and the DropTheBelt Store.