There Will Be Blood! Bucks Friend Or Foe? Will Orange Cassidy Try?
Posted by: grrrtygirl Feb 26, 2020 | 150 views | 0 comments
AEW Draft, Dodge and Dirt. Injury and Rumor Report 2/26/2020
30 Minute Iron Man Match PAC vs Kenny Omega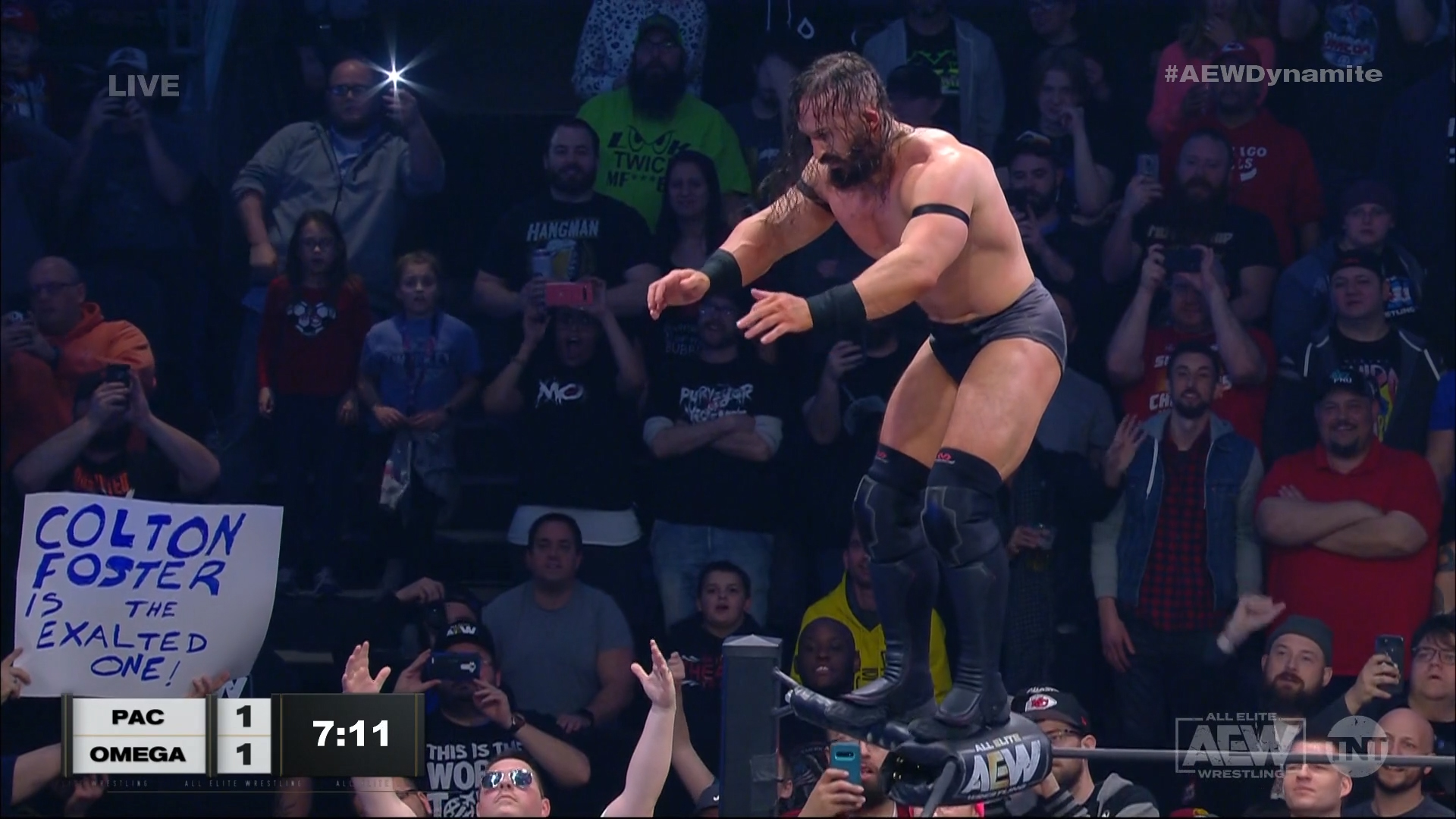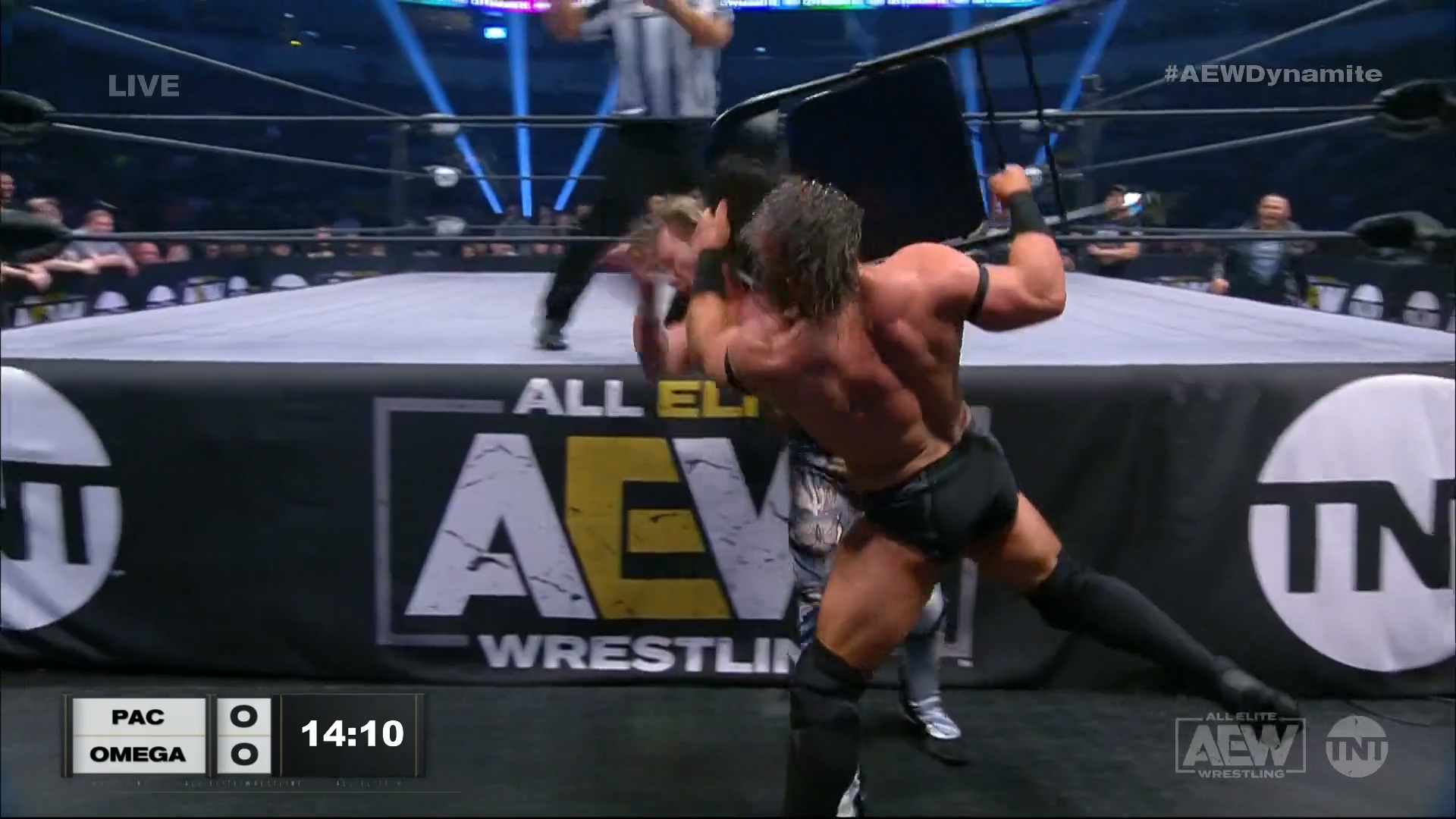 The wrestler that scores the most points in 30 minutes via pinfall, count out, submission, etc wins the match. Kenny Omega scored the 1st point via DQ because PAC used a Chair Shot. Excalibur stated that it was the first DQ ever on AEW. PAC scored the 2nd point via Pinfall less than 1 minute later. PAC scored devastating Table Shot points. Time ran out and Sudden Death rules took over. Kenny Omega scored the 3rd point via Pinfall. Kenny Omega won the Iron Man Match 2 points to PAC 1 point.
The Young Bucks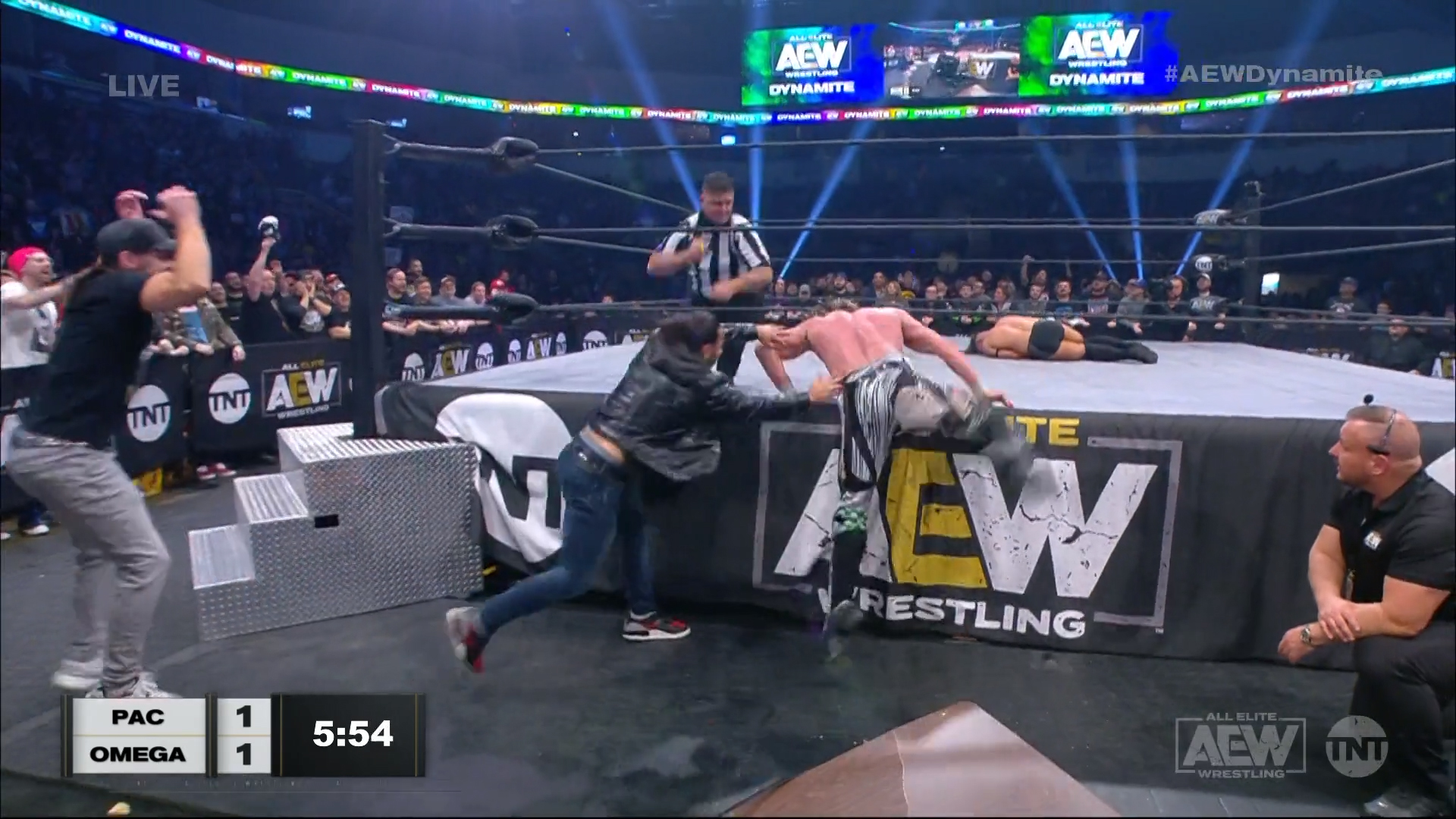 Nick Jackson and Matt Jackson were ringside with Kenny Omega during the match. They helped Omega back into the ring when he was unable to stand. Were they being good friends OR letting PAC beat him down to soften him up for the Tag Team Match at AEW Revolution?
Ortiz, Santana & Sammy Guevara vs Jurassic Express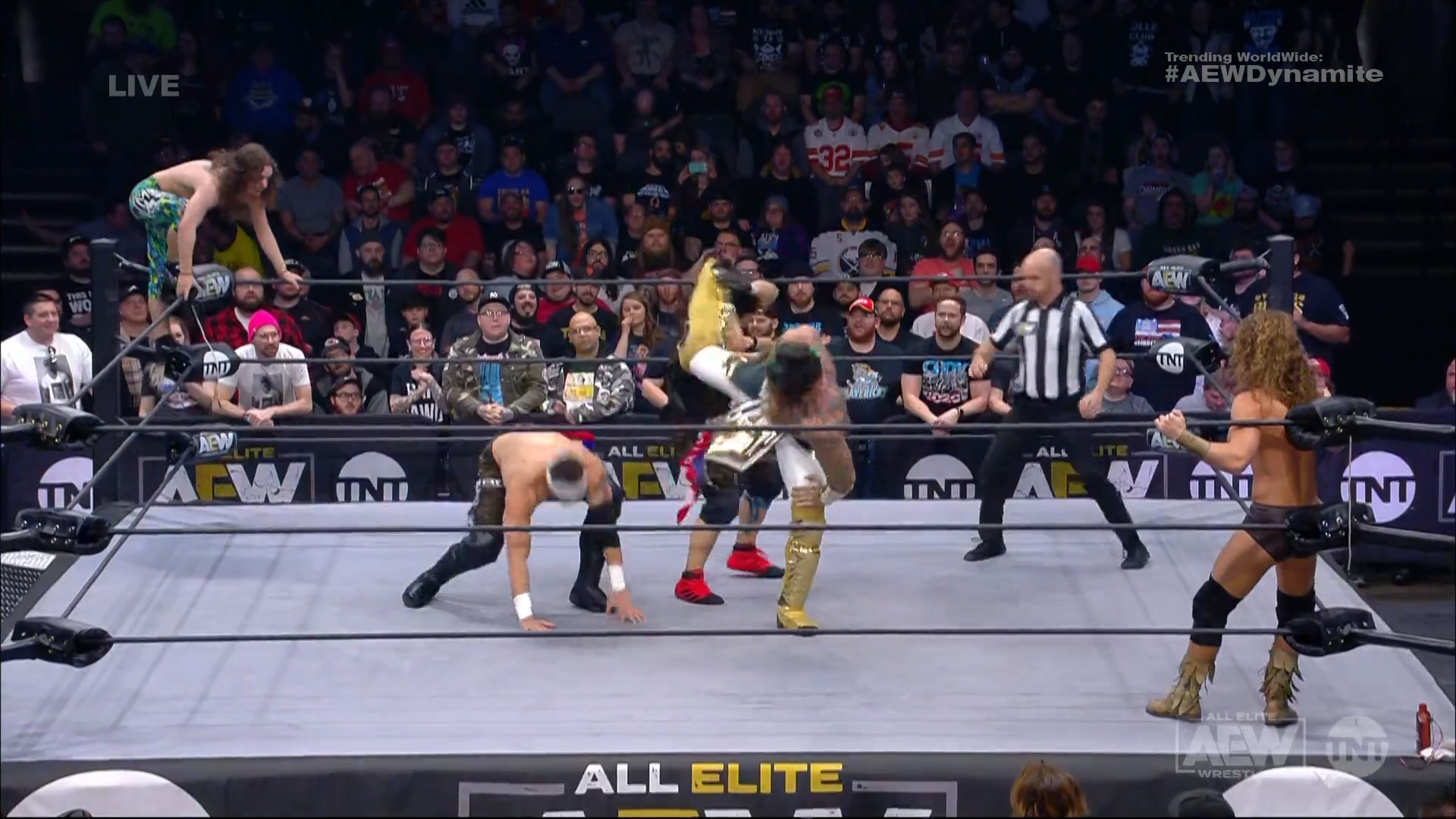 Jungle Boy, Luchasaurus, and Marko Stunt defeated Ortiz, Santana and Sammy Guevara in a 6 Man Tag Match. Marko Stunt took a ton of damage and abuse. Darby Allin Interfered in the match which led to Jungle Boy pinning Guevara.
Best Friend vs Butcher and Blade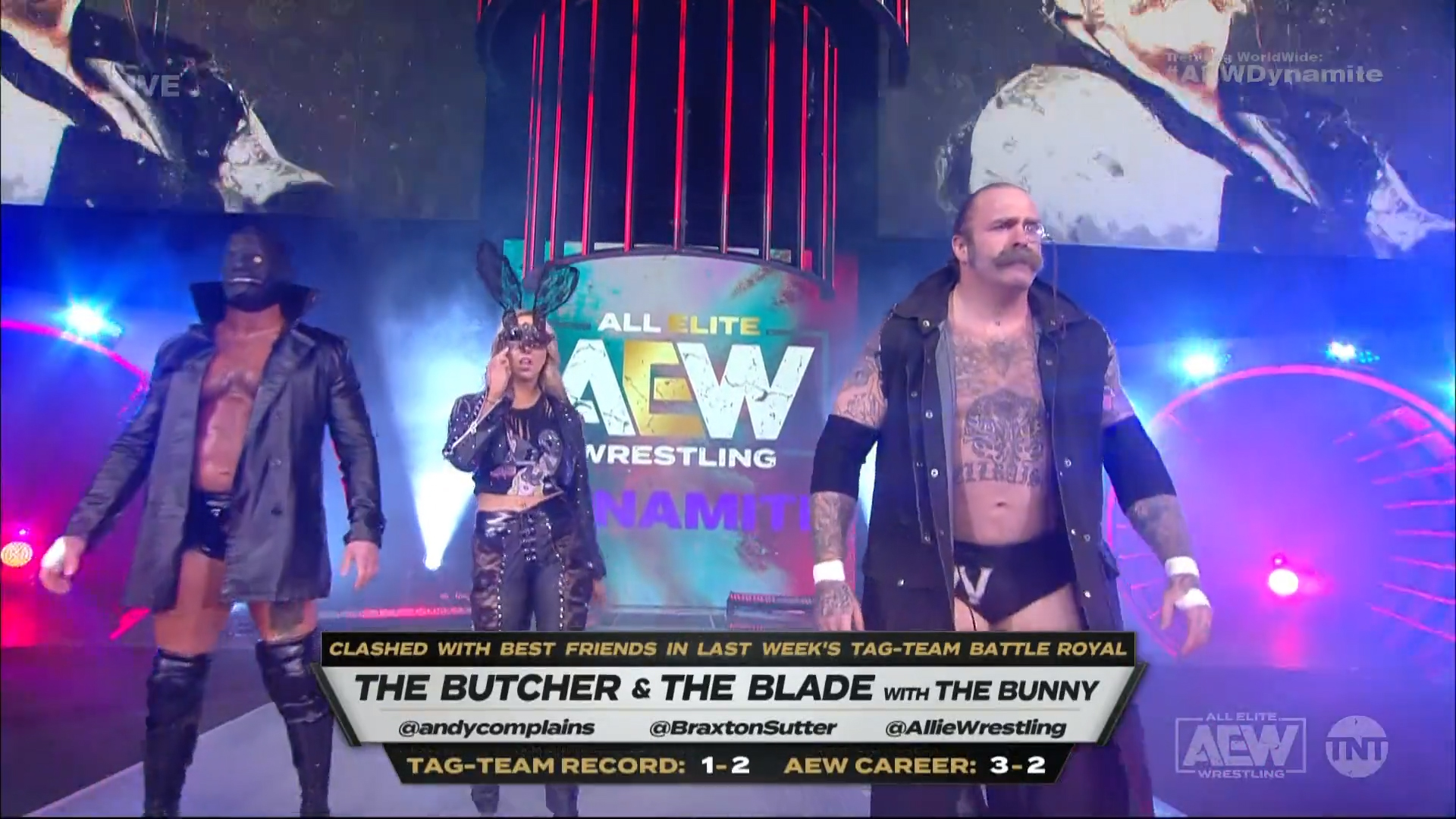 Chuck Taylor, Trent Accompanied To The Ring by Orange Cassidy defeated Butcher and Blade Accompanied To The Ring by Bunny.
Orange Cassidy vs PAC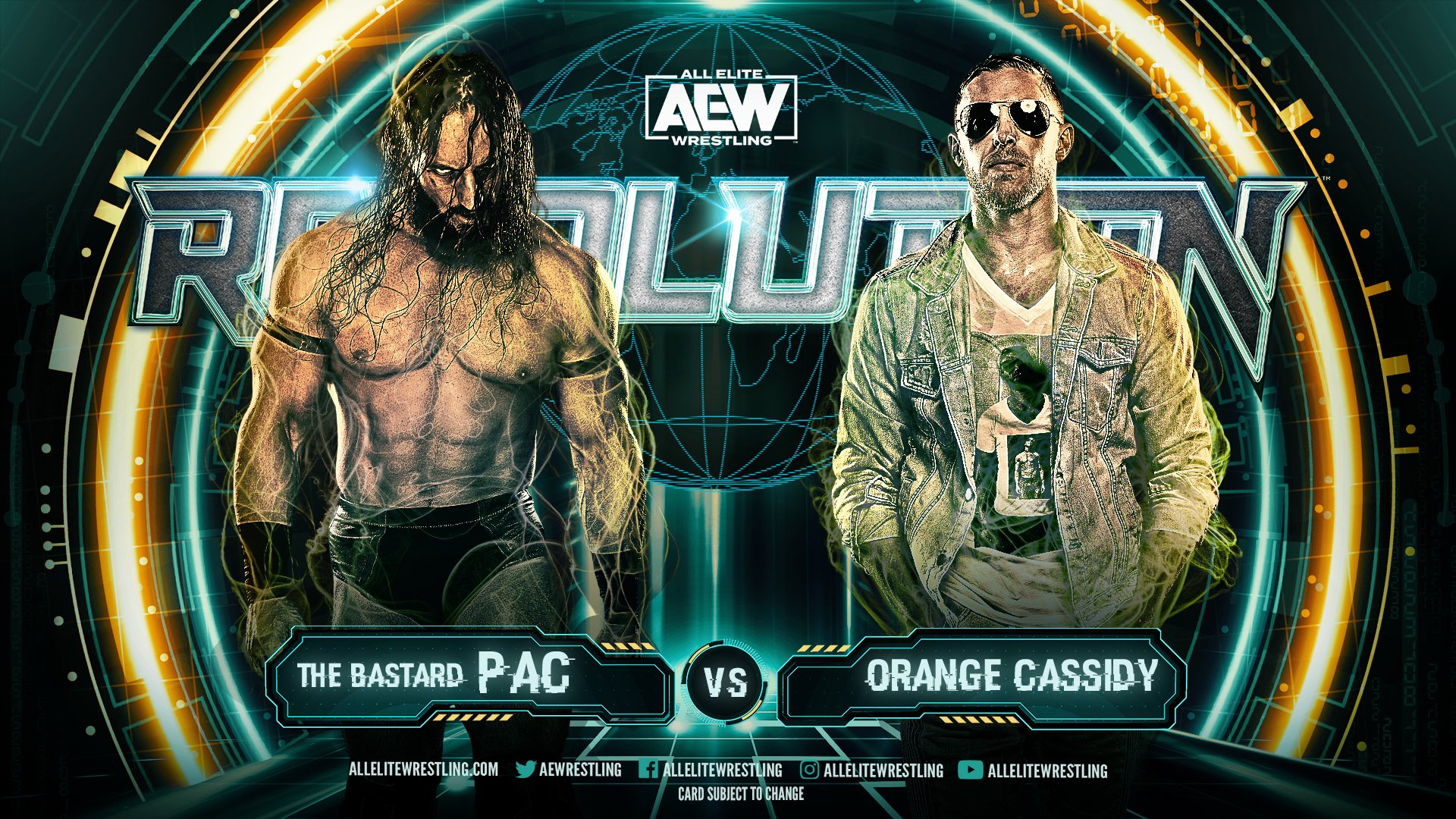 Orange Cassidy will face PAC at AEW Revolution. Will he TRY to win?
Yuka Sakazaki vs Big Swole vs Shanna vs Hikaru Shida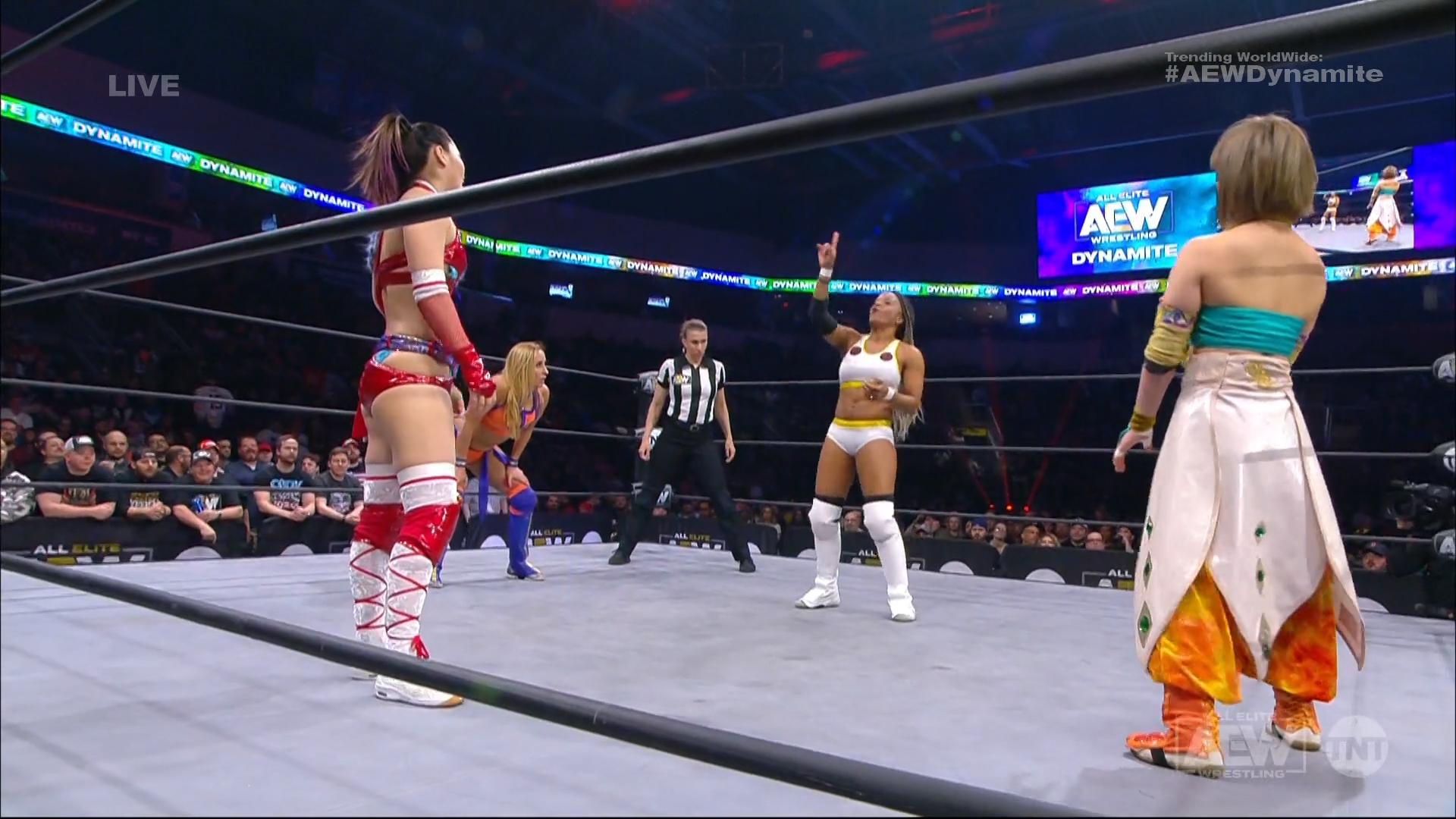 Hikaru Shida defeated Yuka Sakazaki, Big Swole and Shanna in a Fatal 4 Way Match.
Dustin Rhodes vs Jake Hager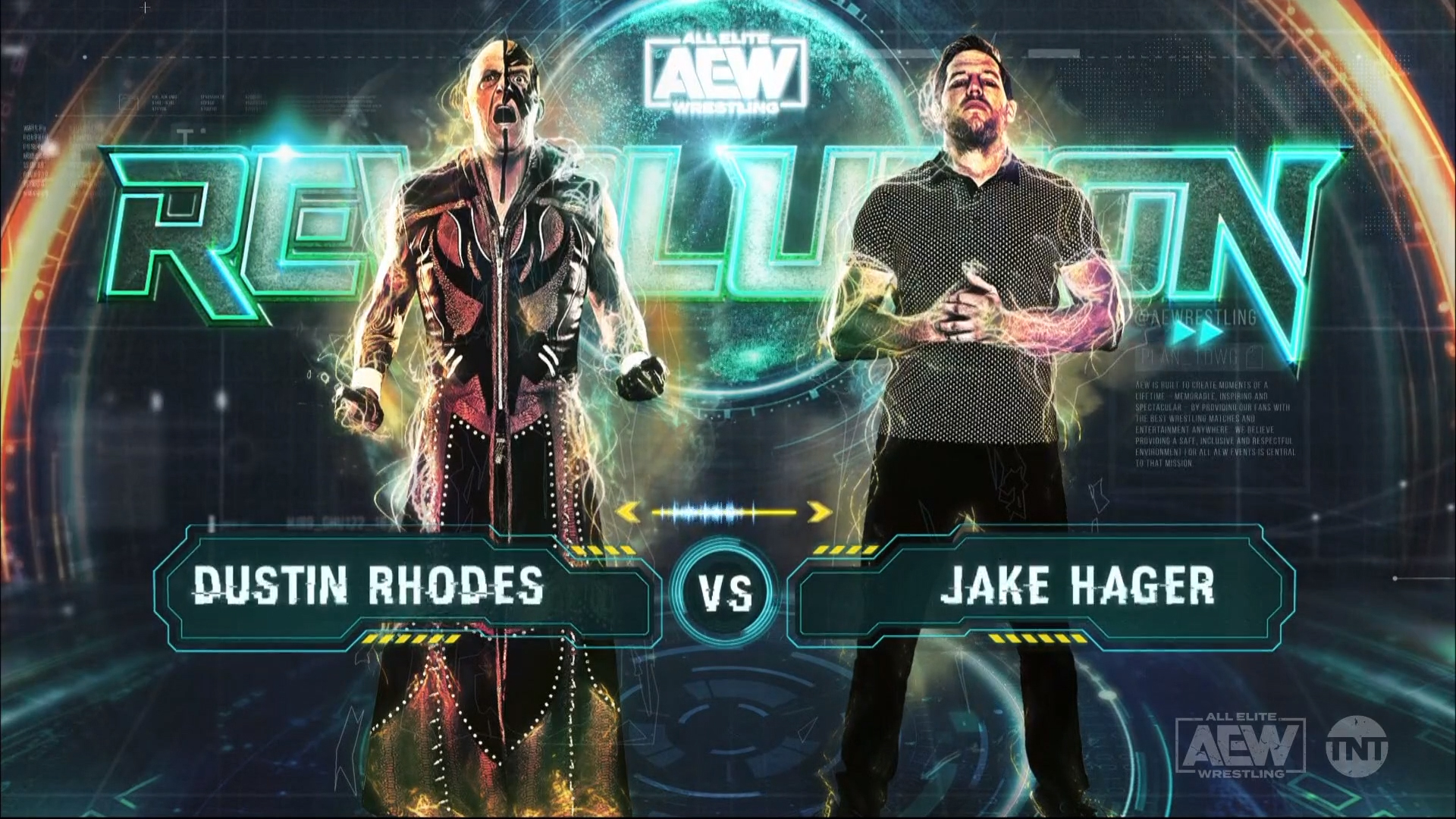 Dustin Rhodes will face Jake Hager at AEW Revolution on Saturday.
Chris Jericho & Jon Moxley Weigh In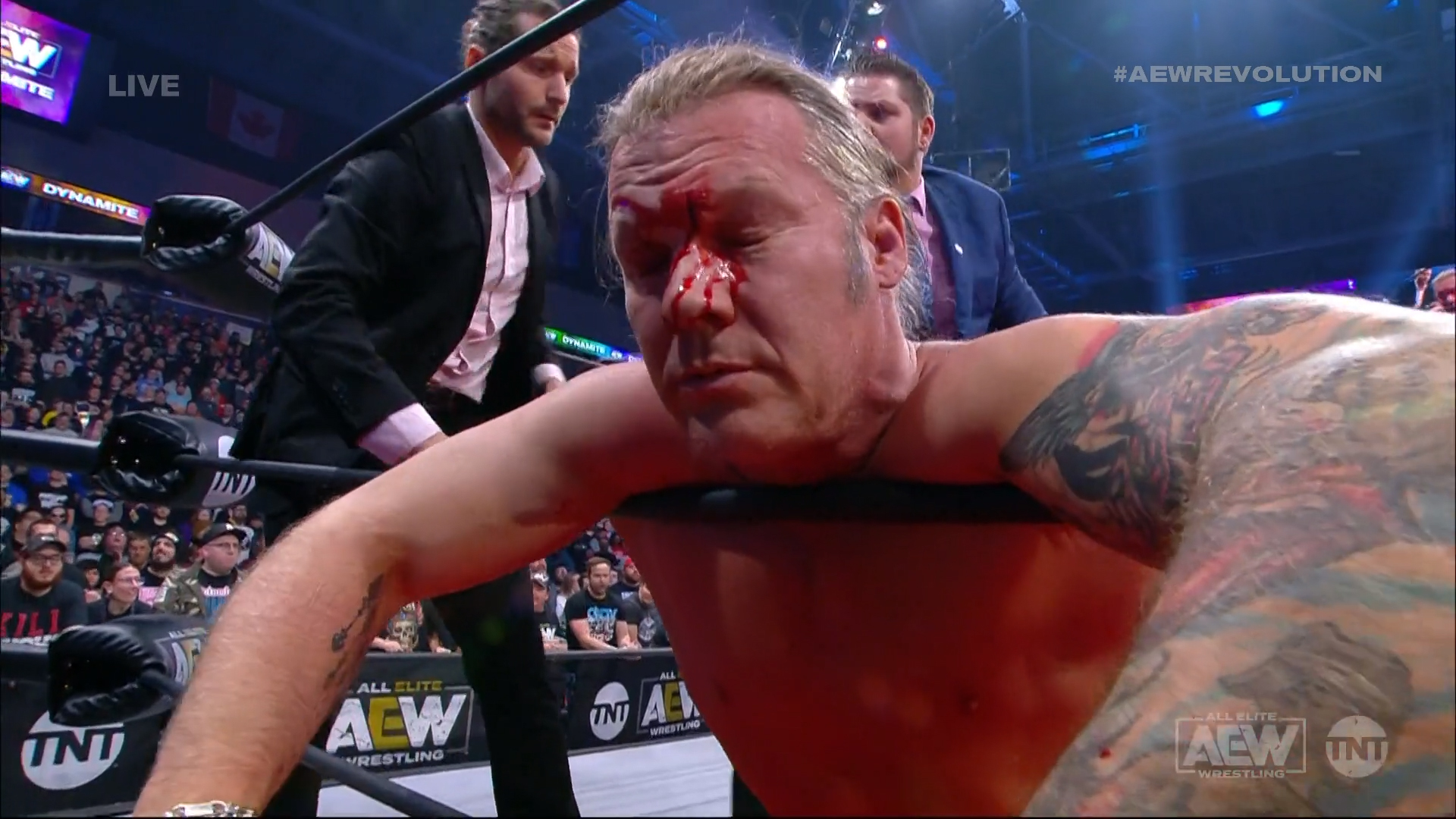 Chris Jericho and Jon Moxley had a weigh in before AEW Revolution. The Jericho crew wete sporting Painmaker Posse gear. New name change?
Moxley weighed in at 235 lbs.
Jericho did not weigh in!
Chaos erupted with Foreign Object points, Multiple Attack and tons of action. MOX gave Jericho a huge gash to the eye that was pouring blood. Chris Jericho earned Fade To Black points.
---
DETAILS
AEW Revolution Pick'em Ticket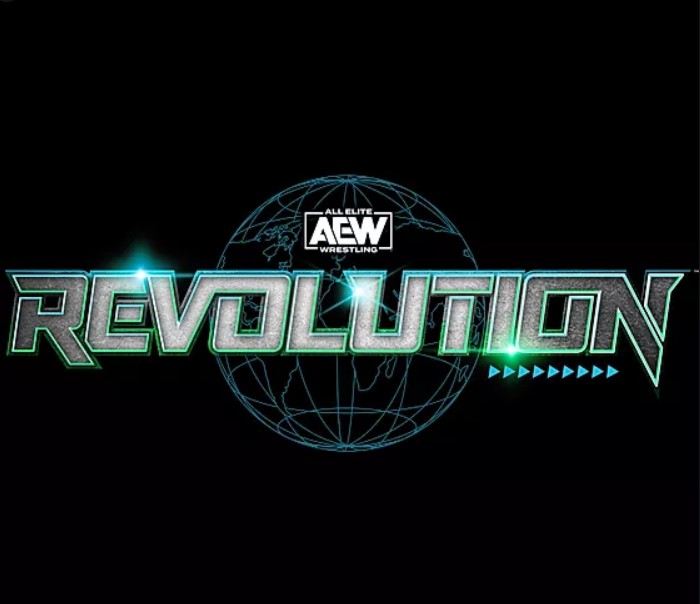 The AEW Revolution Pick'em Ticket lets subscribers choose the winners of the Revolution matches. Pick all the winners to win the Grand Prize. The Revolution Pick'em Ticket will be LIVE on Thursday 2/27/2020 10:00AM PDT Submit your entry here.
Full AEW Dynamite Results:
Get your full AEW Dynamite Results here.
Hashtags used this week on AEW
#AEWDynamite
#AEWRevolution
---
New to DropTheBelt Fantasy Wrestling? Let us introduce ourselves! Want to play DropTheBelt Fantasy Wrestling? Subscribe Now!
Thank you for reading. Like us on Facebook and Follow us on Twitter to get all the exciting DropTheBelt News.
Check out the latest Fantasy Wrestling News.
Check out WWE Merchandise on Amazon and the DropTheBelt Store.